has been added to your cart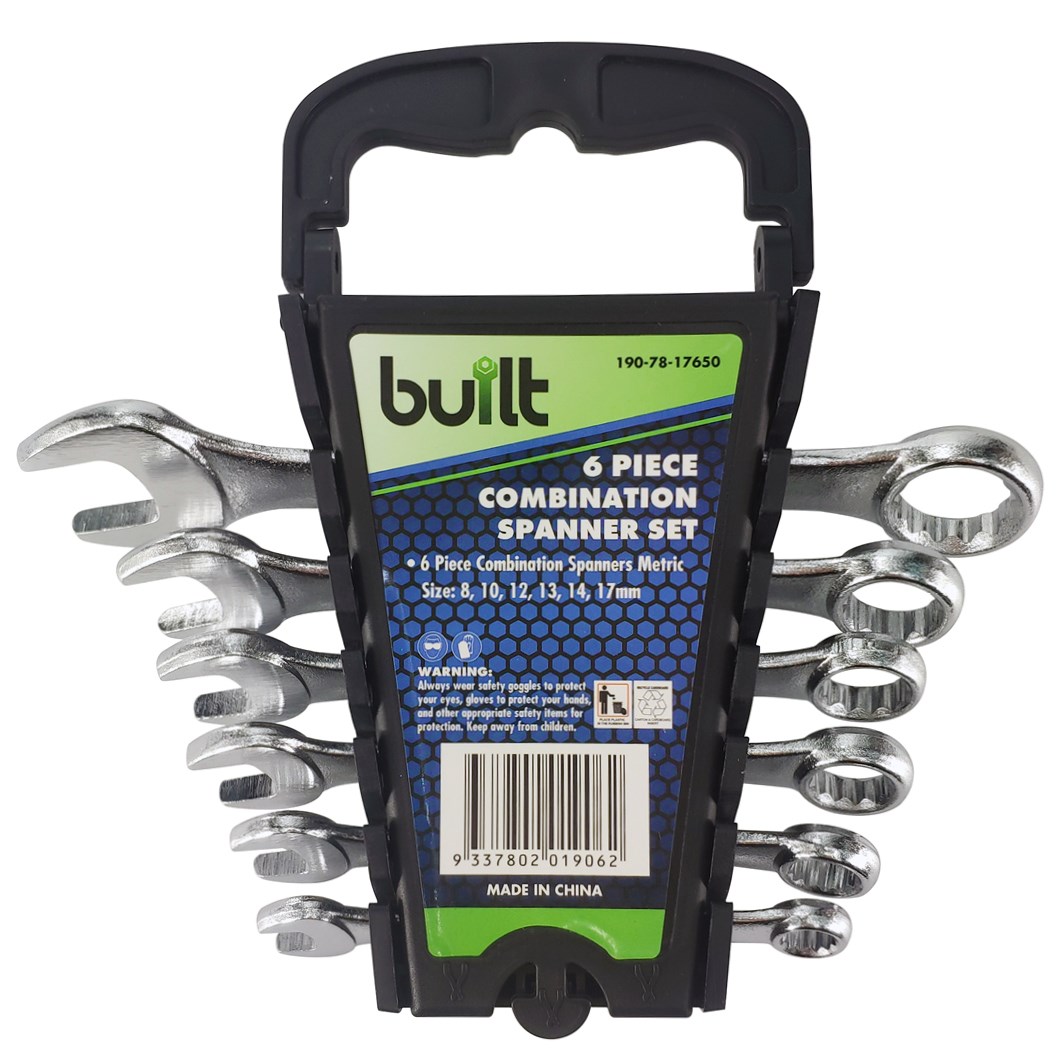 6 Piece Combination Spanner Set
Built
SKU: HT-10881
About this product
The Built 6 piece combination spanner set is forged from carbon steel, mirror polished & heat treated for strength and durability. Easy to carry packaging allows for spanners to stay organized with quick access. The pack includes sizes, 8,10,12,13,14,17mm. Combination spanners feature one end as an open-ended spanner and the other end is a ring spanner of the same size.
Sizes: 8, 10, 12, 13, 14, 17mm
The forged steel construction & chrome finish enhances the corrosion resistance.