has been added to your cart
Stratco Good Neighbour Range
---
Neighbourhood FencingTM

Create your own sanctuary from the world with fencing options that can bring your lifestyle dreams to reality.
Stratco Neighbourhood Fencing represents a complete portfolio of fence options that are tailored to the individual. Privacy, security, style and quality are an integral part of the fencing range.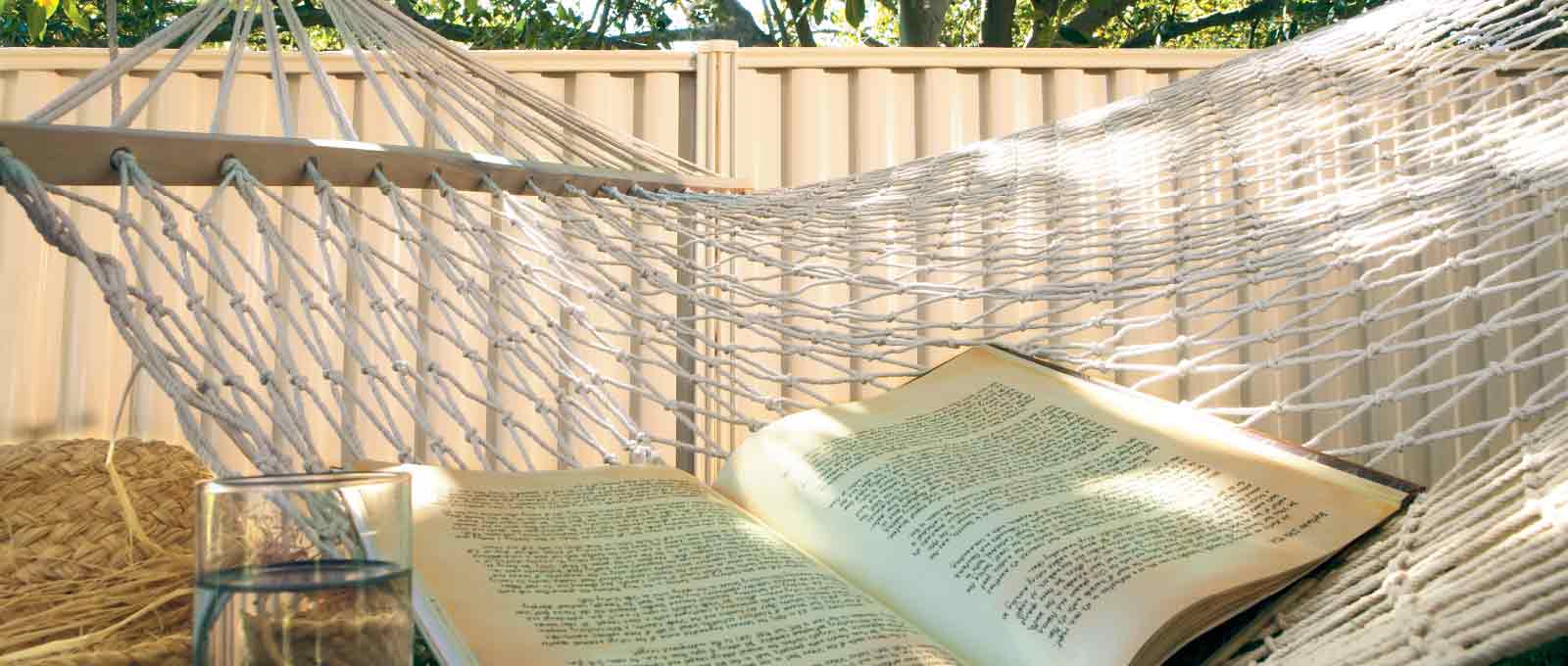 Choosing a Fence Design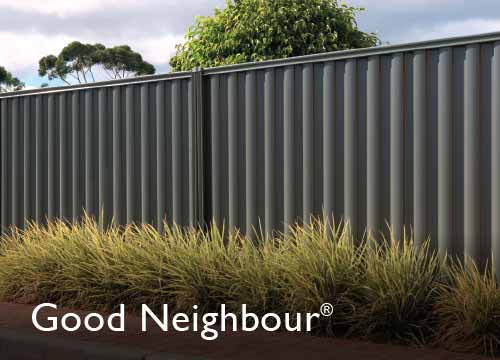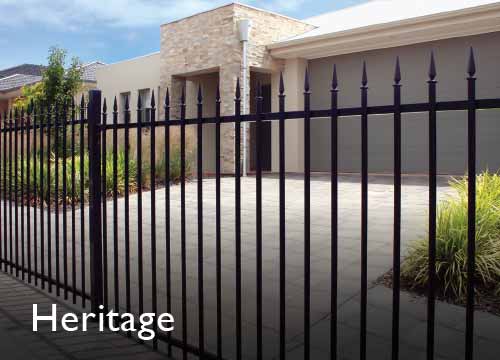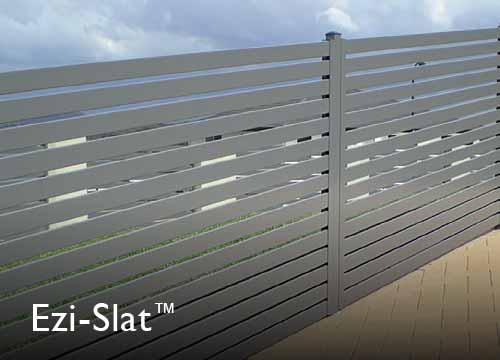 Fence Gates and Fencing Accessories
Single gate and double gate options are available for most fencing designs. Sliding driveway gates are also available for several fence styles. Sliding driveway gates can be ordered with a motorised remote gate opener to make parking easy. Sliding driveway gates are only available in selected states; please check with your state for availability.
Create your own style with a comprehensive range of fencing options such as Screen-Tops for Good Neighbour Fencing and Spear-Tops for Heritage Fencing. Choose from a wide range of fence colours, and complete the installation with a full range of Gate latches, gate hinges, fence posts, fence rails, tools, concrete and materials.
Quality Fencing and Advice
Manufactured from the highest quality fencing materials, Stratco Fencing will be a lasting investment. Designed, engineered and tested to comply with strict Australian standards. With a range of fence designs that are engineered to meet pool fencing safety standards, and a range that are designed to withstand cyclonic conditions, there is a quality Stratco fence to meet your requirements.
Quality fencing that is backed up with service and advice. Talk to Stratco when making a decision about the best fence for your property. There is a location near you with stores in every city including Sydney, Canberra, Melbourne, Adelaide, Perth, Darwin and Brisbane. Stratco have all the design and install advice to make your project a success.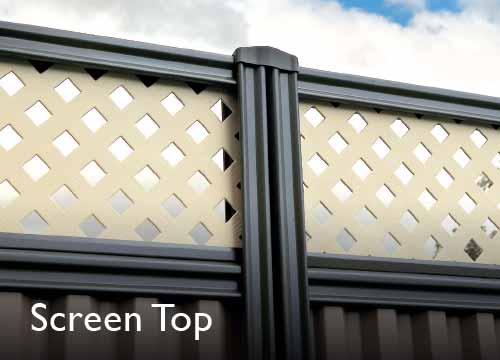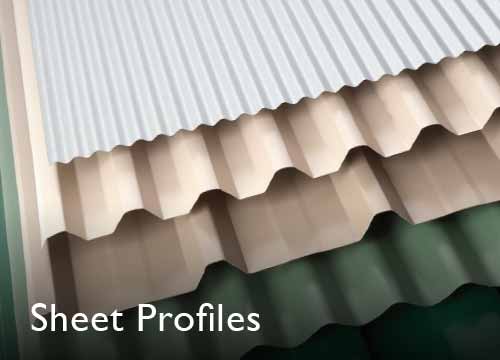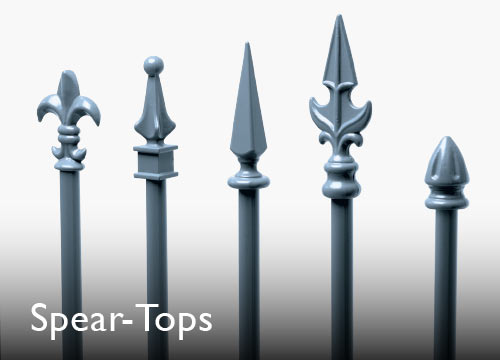 What our customers are saying about Stratco
Great service and prices
Vincent Casey, Saturday, September 14, 2019 12:09:50 AM
Dion was very professional and polite. He made my job alot easier by using his hiab to position my product as close as he could. Happy with his service and communication.
Jeff Turner, Friday, September 13, 2019 10:25:07 PM
Just received such helpful advice and assistance from Kyle at Stratco Ferntree Gully. Prices are extremely competitive. Made the entire shopping for a shed experience quite enjoyable.
Kim Holburn, Friday, September 13, 2019 5:37:14 AM
Goods were ready for collection on arrival Thank you
Andrea McCallum, Friday, September 13, 2019 2:01:41 AM
Jion from Startco delivered my pagola on Wednesday, he was very professional and friendly, he was able to safely secure and load my large pagola material into my backyard. Nothing was too hard for Jion and everything I asked for be did with grace, p...
Alyson Soler, Wednesday, September 11, 2019 10:17:04 PM
Steve our delivery man, notified us 40 minutes before his arrival was spot on time wise, he helped carry the material to the back of the house where he checked all the correct items were delivered: Steve was helpful and thorough , very friendly. We ...
Ken Young, Wednesday, September 11, 2019 2:01:11 AM
I had my Outback Coldek delivered to Ultimo on 9th Sep, 2019 by Jackson and he was very helpful in placing the items where I wanted them where some other drivers refused to do so. Jackson saved me about three hours of work so thank you mate. You are ...
Charles Gallagher, Monday, September 9, 2019 10:57:23 PM
Excellent product, highly recommend. Very impressed with not just the price but also how well made the product is. Will be purchasing more.
Sarah , Sunday, September 8, 2019 7:46:09 AM
Ordered online . Product received as described. Quick & efficient delivery. Very good overall
customer, Sunday, September 8, 2019 7:22:53 AM
Exelent customer service
Glenn, Friday, September 6, 2019 10:36:38 AM

Get Ready For National Patio Day!
Happy National Patio Day!