has been added to your cart
Experience the best of outdoor living with a Stratco Verandah, Patio, Carport, Pergola or Awning. Open your home to the outside and create a patio space that can be enjoyed throughout the year. Under a Stratco Patio you are protected from the elements, expanding your possibilities for entertaining, storage or enjoying your garden.
Stratco is the only major manufacturer of verandahs, patios and carports that has a nationwide chain of home improvement stores and a highly professional network of Authorised Dealers. So you can be sure we have your outdoor lifestyle needs covered.
Talk to Stratco when making a decision about the best verandah or patio for your home. There is a location near you with stores in every major city including Sydney, Canberra, Melbourne, Adelaide, Perth, Darwin and Brisbane. Stratco have all the design and advice to make the process easy.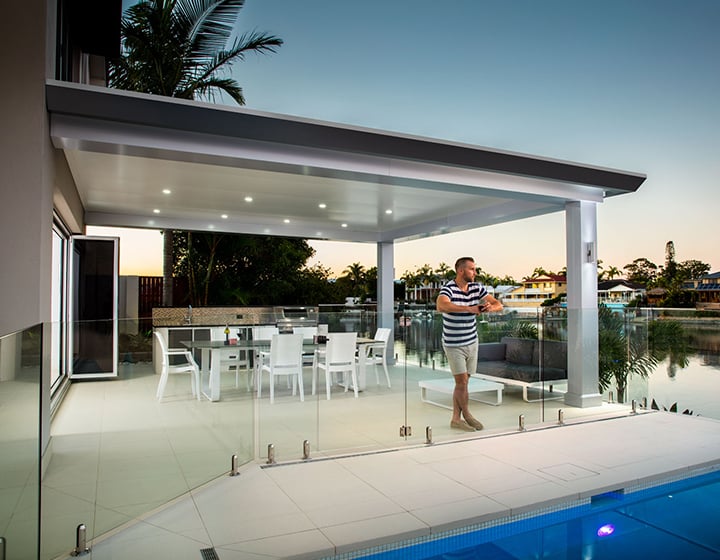 What our customers are saying about Stratco
I have purchased from Stratco numerous times over the years, service has been good and occasionally a real bargain can be obtained.
long term customer, Wednesday, August 5, 2020 7:02:03 AM
David from the Pakenham store was a great help today. Would recommend you check out this store.
Karole Suckling, Tuesday, August 4, 2020 10:45:03 AM
I just received a delivery from Callum he went beyond and above the service was excellent couldn't recommend him more he even moved a delivery I received earlier in the day so it didn't block me from getting my car out Thank you
Elaine N Rob Lund, Tuesday, August 4, 2020 2:42:25 AM
Great service and communication
customer, Monday, August 3, 2020 9:09:44 AM
Went looking for garden sheds at Goolwa so was very good to actual see some of them erected. Our sales rep Michael L was extremely helpful and nothing was too much bother for him. He signed us up for a rewards card and ordered to sheds we were after....
David w, Monday, August 3, 2020 7:28:59 AM
Quick and easy to buy on line then no hassle pick up at store. Helpful staff member put my purchase into the car.
C Tompkins, Monday, August 3, 2020 6:19:22 AM
Two Door Storage Cabinet. Good solid unit, easy to assemble, good price. Staff expedited order for pick up as my son was in town at the time I ordered and saved a 100km round trip. Will be the first place I look if I need similar gear again.
Peter Thompson, Monday, August 3, 2020 4:18:02 AM
just a small order to see how it went and was pleasantly surprised to find the goods on the door step . had expected to have to pick up at the shop Well played Stratco :)
customer, Monday, August 3, 2020 1:43:00 AM
Cupboard arrived promptly and as advertised. Great Service!
Customer , Monday, August 3, 2020 1:40:39 AM
Excellent customer service Whyalla Stratco!
customer, Saturday, August 1, 2020 8:22:02 AM