has been added to your cart
Experience the best of outdoor living with a Stratco Verandah, Patio, Carport, Pergola or Awning. Open your home to the outside and create a patio space that can be enjoyed throughout the year. Under a Stratco Patio you are protected from the elements, expanding your possibilities for entertaining, storage or enjoying your garden.
Stratco is the only major manufacturer of verandahs, patios and carports that has a nationwide chain of home improvement stores and a highly professional network of Authorised Dealers. So you can be sure we have your outdoor lifestyle needs covered.
Talk to Stratco when making a decision about the best verandah or patio for your home. There is a location near you with stores in every major city including Sydney, Canberra, Melbourne, Adelaide, Perth, Darwin and Brisbane. Stratco have all the design and advice to make the process easy.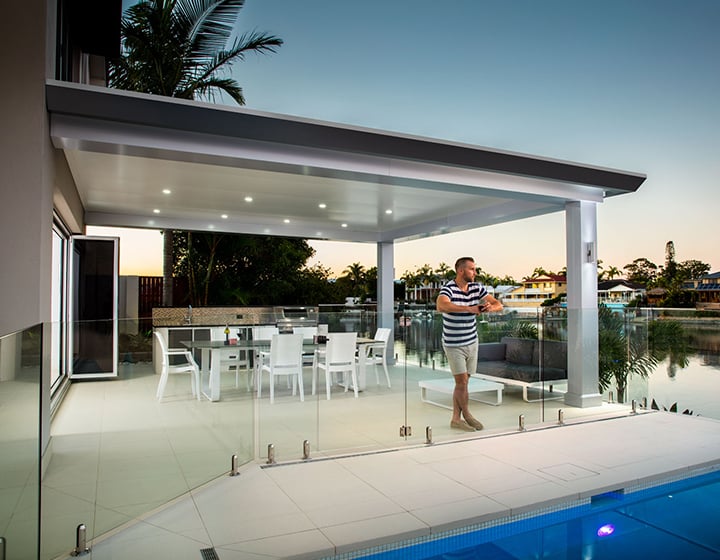 What our customers are saying about Stratco
Good experience, prompt customer service replies, great product, and great price.
Alex M, Wednesday, November 20, 2019 10:39:41 PM
great and fast service
customer, Wednesday, November 20, 2019 7:31:56 PM
Did a click and collect order, arrived at store before it was ready, staff were extremely helpful to get the order out.
customer, Tuesday, November 19, 2019 9:35:13 PM
Excellent service,fast delivery great products
customer, Tuesday, November 19, 2019 2:53:21 AM
I would like to pay tribute to one of the staff members at Capalaba store - Angel. who from my observation is outstanding. Efficient, friendly and does her very best with every customer that was her responsibiltiy. She is a credit to Stratco and I ...
Vivienne Ruth Parminter, Monday, November 18, 2019 10:57:50 PM
carmello deserves a wage rise.rgds mike.
mike gielis, Monday, November 18, 2019 9:44:19 AM
Delivery was on time, Sam the truck driver was amazingly helpful in getting the delivery in and helping unload as well as communicating on the way. Getting stuck into the shed build now - can't wait to have it finished - Team at the store was great ...
Peter Spalding, Monday, November 18, 2019 12:29:04 AM
Gave me a phone call with an approx time of delivery. Arrived with in the time mentioned. Removed items as close as possible to the house. Helped move items to the back of the house. Very helpful and polite.
Leo Maxim, Saturday, November 16, 2019 2:13:33 AM
Big thanks to Paul at Stratco Deer Park for all his help with my shed purchase. Nothing was too much trouble, from design to delivery. Special mention to Darren who delivered the shed. What a sensational effort!!! I highly recommend Stratco for any...
Liz Trin, Thursday, November 14, 2019 1:52:41 AM
Goods were delivered to our home promptly. No problem whatsoever. Goods were exactly what we wanted. Could only say that we are extremely pleased with Stratco's service.
Kim Atkinson, Thursday, November 14, 2019 12:24:21 AM