has been added to your cart
Experience the best of outdoor living with a Stratco Verandah, Patio, Carport, Pergola or Awning. Open your home to the outside and create a patio space that can be enjoyed throughout the year. Under a Stratco Patio you are protected from the elements, expanding your possibilities for entertaining, storage or enjoying your garden.
Stratco is the only major manufacturer of verandahs, patios and carports that has a nationwide chain of home improvement stores and a highly professional network of Authorised Dealers. So you can be sure we have your outdoor lifestyle needs covered.
Talk to Stratco when making a decision about the best verandah or patio for your home. There is a location near you with stores in every major city including Sydney, Canberra, Melbourne, Adelaide, Perth, Darwin and Brisbane. Stratco have all the design and advice to make the process easy.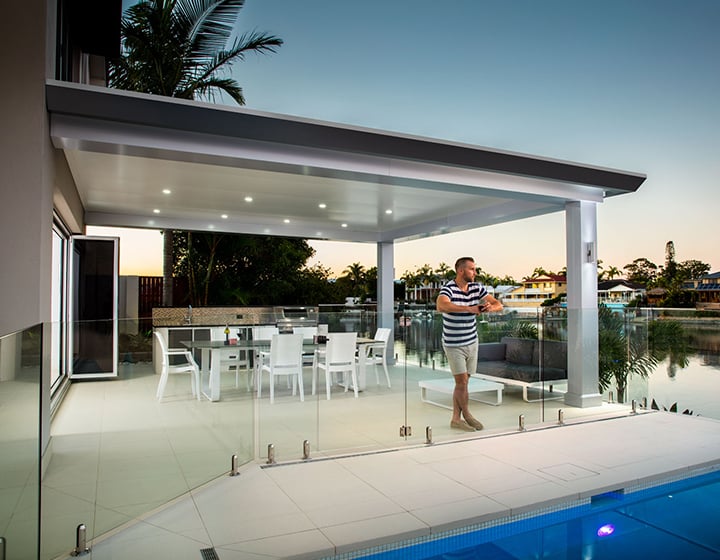 What our customers are saying about Stratco
So happy with the product and the service.
Ariel, Monday, July 13, 2020 3:49:01 AM
Served by veronica. Lovely friendly service.
Terence Merrifield, Monday, July 13, 2020 3:22:06 AM
Ordered online. Picked up 2 each of 2 different items. All in good condition and ready in a flash.
Melissa Ready, Monday, July 13, 2020 3:00:42 AM
We received a delivery from Steve. He was polite and very helpful; we highly recommend him.
Laura Zammit, Monday, July 13, 2020 1:08:08 AM
I received a delivery from Sam from Stratco he was helpful, swift, very polite and friendly which in the day and age so very refreshing Thank you Sam
Matthew Smith, Sunday, July 12, 2020 4:47:07 AM
Very helpful staff. Great cabinet.
valda de voogel, Saturday, July 11, 2020 6:27:33 AM
Ease of ordering. Prompt delivery, and friendly and accommodating delivery staff
Tracey, Friday, July 10, 2020 7:16:13 AM
Great Prices and service, Click and collect works great.
Sunstruct, Friday, July 10, 2020 4:25:14 AM
Friendly staff that don't leave you wondering the aisles if you look like you can't find an item.Good range of products
customer, Friday, July 10, 2020 1:48:21 AM
Excellent service , very prompt delivery .
Mario Stivala, Thursday, July 9, 2020 11:45:57 AM