has been added to your cart

Help protect yourself against UV
Ultraviolet (UV) radiation is a type of energy that you can't see or feel. UV radiation can be high on days that are cool or overcast, so you can't rely on the skies or high temperature. UV radiation can cause wrinkles, skin and eye damage which can ultimately leading to skin cancer. By looking at the UV rating for the day, you can assess the level of protection required on the day to protect yourself from the sun and prevent possible damage.

You can't see it or feel it, but UV can reflect off surrounding surfaces and reach your skin even if you're sitting under a great Stratco patio. Not only will ambient blinds from Stratco provide privacy and help maintain a comfortable temperature for your outdoor space, they look fantastic and provide added UV protection.
The UV levels can be categorised using the UV index which can seperated into low (1-2), moderate (3-5), high (6-7), very high (8-10) and extreme (11+).
Once the UV reaches a moderate level which is 3 or above, sun protection is needed because this is strong enough to damage your skin. Take note also, the higher the index rises, the less time it will take for the UV to damage your skin.
Follow our 5 easy steps to protect yourself and others from the sun:
Use the SunSmart UV indicator to check the UV levels—if it's 3 and above, you need to make sure you protect your skin. Temperature is not a good indicator if sun protection is needed which is why checking the UV levels is so important!
Stay under the shade when hosting activities to reduce your UV exposure.
Protect your skin by wearing sun protective clothing, wraparound sunglasses and a broad brimmed hat to stop your skin from being exposed to the sun.
Continue to apply sunscreen every two hours during your time spent outside.
Avoid being outside during the peak UV level times of the day.
Have you seen our Stratco Ambient Blinds?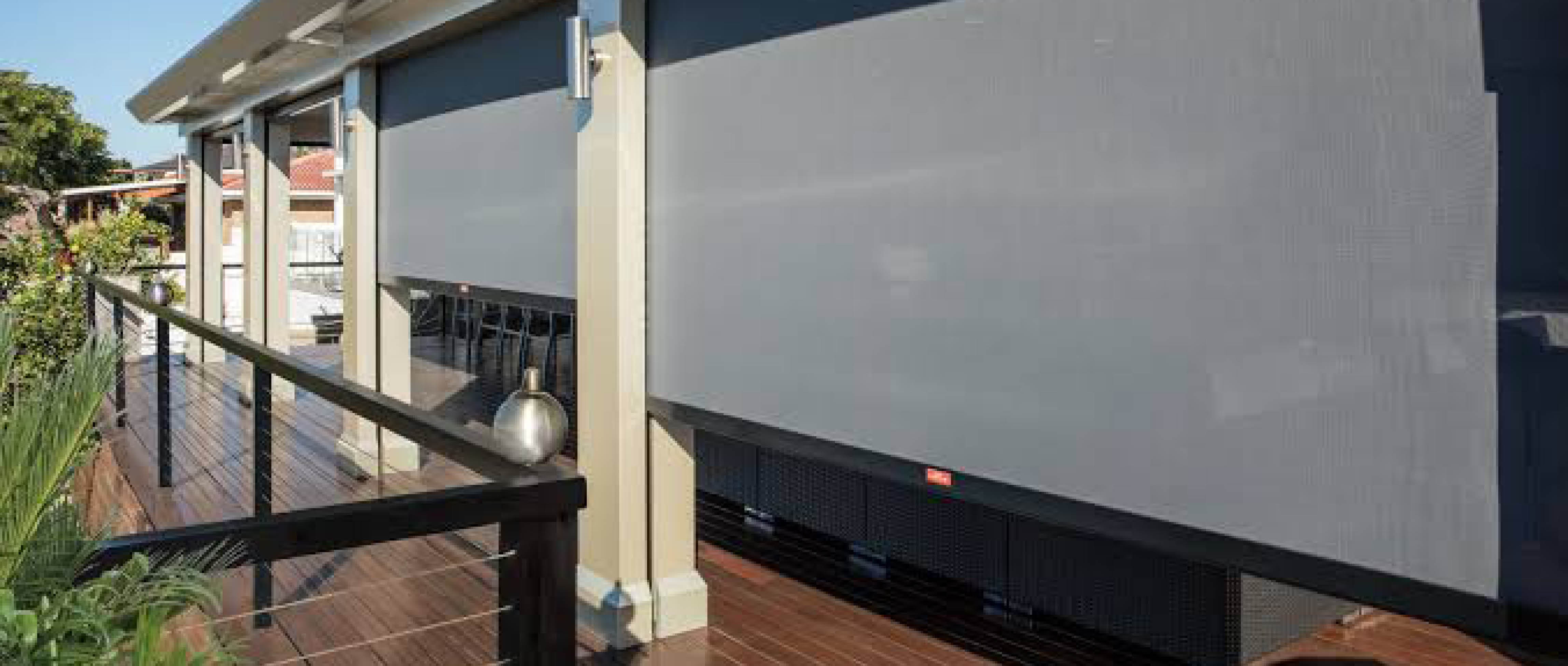 Our Ambient blinds offer a beautiful range of solutions to an outdoor area helping with issues such as sun glare, heat control, UV protection, privacy and even insect control. We recommended ensuring your blinds are UV stabilised and ours made at Stratco are. Add stabilised Ambient Blinds to your outdoor area to further enhance your lifestyle all year round.
Help raise awareness and ritual funds for Cancer Council this National Patio Day by hosting an event.
How To Support Cancer Council this National Patio Day:
Get A Free Patio Quote
Over many decades, Stratco Outback Patios have provided vital shade to hundreds of thousands of families so that they can enjoy our iconic Australian summer. Stratco will be donating a minimum of $50 for every patio sold until November 30* to Cancer Council. Purchase your Stratco Patio now and have it in time to host your own event for National Patio Day.
---
Register Your Event To WIN And Get Your Free Host Pack*
By hosting an event, you will not only support Australians impacted by cancer, but you will be educating your family and friends on the importance of sun protection. Every $50 you raise provides an additional entry to win either a Hafele Alfresco Kitchen valued at $5,000, or one of seven $500 Stratco gift cards*. You will also receive a free National Patio Day host pack when you register your National Patio Day event.
---
Share Your Plans To WIN*
Let us know what your plans are for National Patio Day and go in the draw to win great prizes, including a Beefeater Bugg BBQ valued at $699! Enter by commenting on the competition post at Facebook or Instagram.
---
Add The National Patio Day Facebook Frame To Your profile
By adding the National Patio Day frame to your Facebook profile picture, you will be helping raise awareness for Australians impacted by cancer.
---
For more information, or to register visit nationalpatioday.com.au or call 1300 65 65 85 to receive your free National Patio Day host kit.
*See full terms and conditions for National Patio Day promotions.