has been added to your cart
Most Popular Sheds in Avoca Dell
The most popular shed colour in Avoca Dell is Zinc/Al
Stratco sheds come with a broad range of colour options. You can choose to customise your roof, wall, and gutter colours to suit the installation environment and your personal preferences.

When custom designing a shed, we can provide an interactive 3D design, allowing you to see exactly how your colour selections complement one another.
Get in touch with us today to explore how a Stratco shed can add value to your Avoca Dell home or buy your new shed online today.
Common colours for Avoca Dell:
Stratco Shed & Garage Range In Avoca Dell
Every outdoor storage need for your Avoca Dell home is covered by a huge range of high quality outdoor sheds from Stratco. From garden sheds and garages to large rural and industrial sheds.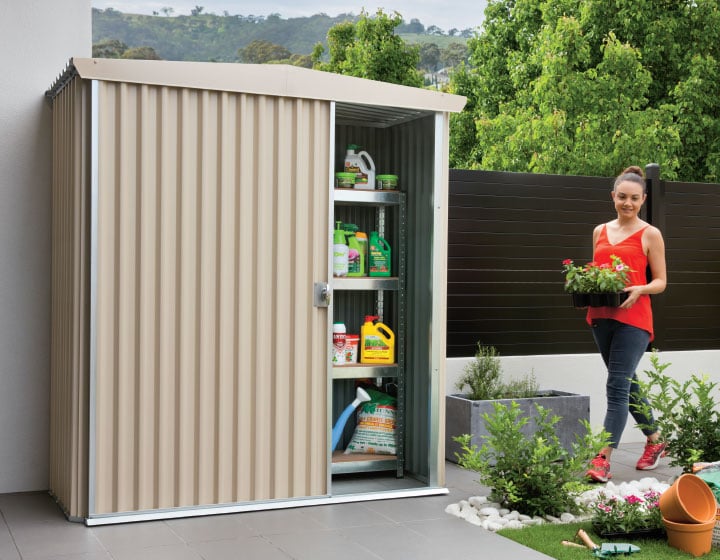 More than just practical, Stratco outdoor storage and garden sheds are strong, stylish and easy to install. From small lockers to large workshops, there is a quality Stratco outdoor storage shed in a size and colour to suit your needs.
Stratco Garages and Outdoor Sheds offer stylish, high quality storage and protection solutions. Choose from both flat and gable roof styles, and a huge range of garage sizes from small domestic units to large commercial and farm sheds.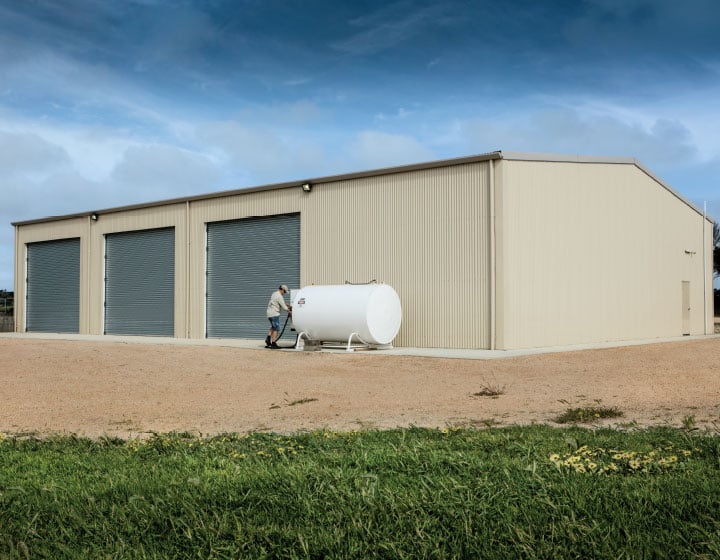 Large farm sheds and commercial garages that are big on space, storage, quality and durability. Stratco Rural and Industrial sheds are big, they can be tailored to your needs and are engineered to be a lasting investment.
Head into your nearest store to find out more about our range of sheds
Trading Hours
Monday - Friday
8:00am - 5:00pm
- Customer Service Centre Hours - Ph: 1300 165 165
Monday - Saturday
8:00am - 5:00pm
Christmas Eve
10:00am - 4:00pm
Boxing Day
10:00am - 5:00pm
New Years Day
10:00am - 5:00pm
Australia Day
10:00am - 5:00pm
Public Holidays
Closed Dec 23 - Jan 1
Reopening Jan 2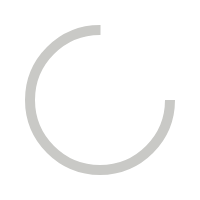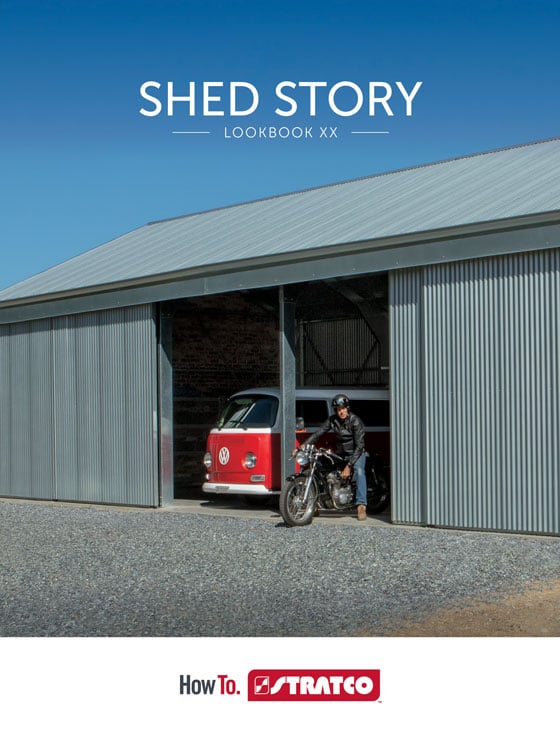 Need Some Inspiration?
"The Stratco Shed and garage range has outdoor storage solutions that combine form and function with quality manufacturing to deliver garages that last the distance."
Browse the Stratco Shed Story Lookbook and let us inspire your dream shed for your Avoca Dell home.