has been added to your cart
Humm – Now available for transactions up to $2,000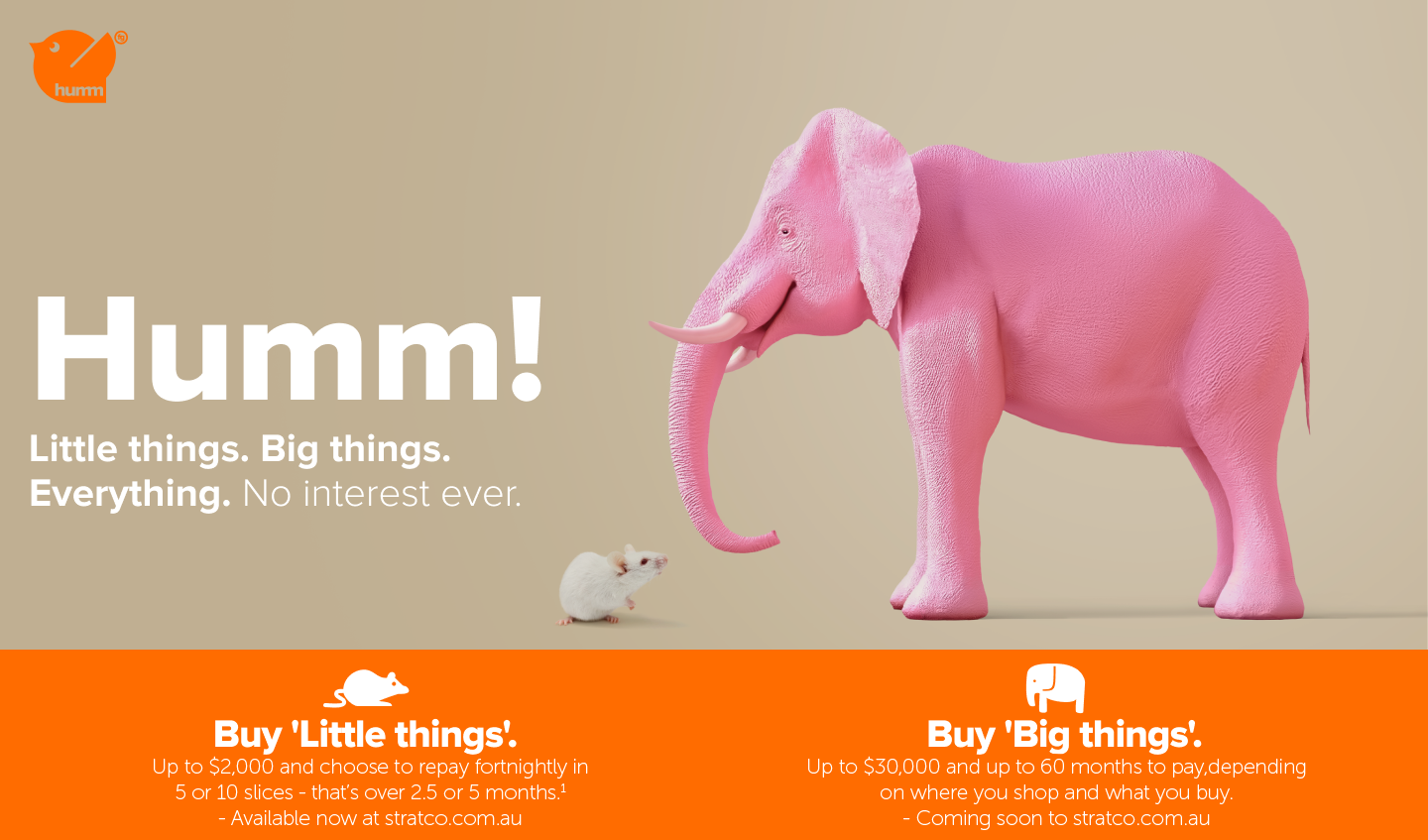 Humm is the only Buy Now Pay Later service that's perfect for both the 'Little things' and 'Big things' in life.
For buying 'Little things', you get up to $2,000 and your choice to repay fortnightly in 5 or 10 slices – that's 2.5 or 5 months1.
You can even pay for 'Little things' weekly if it's better for you. Plus each repayment frees your balance to spend again.
Humm 'Little things' is now available at stratco.com.au for online purchases up to $2,000.
For buying 'Big things', you can apply in store for anything up to $30,000 – just look for a humm retailer. Then, depending on
what you're buying and where, you can choose to repay in 6, 12, 24.…all the way up to 60 months.
Humm 'Big things' is coming soon to stratco.com.au
Humm is currently available online only and can not be used for in store purchases with Stratco.


What is humm?
Humm helps everyday Australians Buy Now Pay Later. Our payment plans are great value because humm customers pay no interest ever.
Who can humm?
You just need to tick these boxes:
Live in Australia
Be at least 18yo
Be legally allowed to sign a binding agreement
Have a valid email address and mobile number
Own an Australian debit or credit card
Have an Australian drivers licence, passport or Medicare card
Why do I have two amounts – one for 'Big things', one for 'Little things'?
Humm realise you have two different types of spending. First, there's everyday spending – little amounts you want to pay back fast. Then, there's big purchases, where you need more time to repay. With humm, you can handle both quickly, easily and from the same portal.
How do I shop with humm?
Humm is fast and simple to use no matter where you prefer to shop:
Online, simply select humm at checkout and you will be taken through to humm to confirm your payment.
In store, log into the humm portal and generate a barcode. Simply take this to the checkout with your purchase and they will scan or input the code.

Credit approved applicants only: fees, terms, conditions, minimum amounts and exclusions apply. Credit provided by Certegy Ezi-Pay Pty Ltd (ABN 28 129 228 986), a subsidiary of FlexiGroup Limited. 1Purchases under $500 are not eligible for 5 months.