has been added to your cart
Experience the best of outdoor living with a Stratco Verandah, Patio, Carport, Pergola or Awning. Open your home to the outside and create a patio space that can be enjoyed throughout the year. Under a Stratco Patio you are protected from the elements, expanding your possibilities for entertaining, storage or enjoying your garden.
Stratco is the only major manufacturer of verandahs, patios and carports that has a nationwide chain of home improvement stores and a highly professional network of Authorised Dealers. So you can be sure we have your outdoor lifestyle needs covered.
Talk to Stratco when making a decision about the best verandah or patio for your home. There is a location near you with stores in every major city including Sydney, Canberra, Melbourne, Adelaide, Perth, Darwin and Brisbane. Stratco have all the design and advice to make the process easy.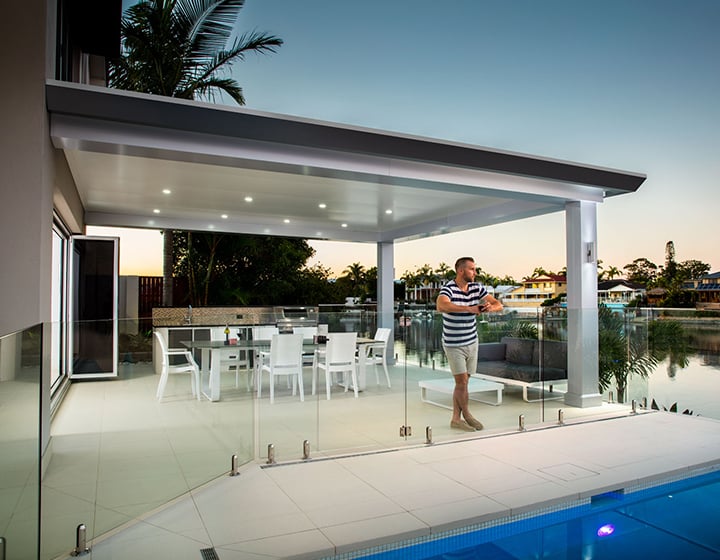 What our customers are saying about Stratco
Team member Steve from Epping branch was most efficient. His expertise in unloading the delivery was second to none. Thank you Stratco. William Daglish
Bill Daglish, Tuesday, June 2, 2020 4:06:30 AM
item received as displayed. No problems with collection
Mark, Monday, June 1, 2020 7:06:53 AM
Excellent service from Stratco and the garden beds are very good quality
customer, Monday, June 1, 2020 5:27:39 AM
I used click and collect to buy a fire pit and the process was fantastic. They actually had products in stock (unlike many other retailers), and after ordering late one afternoon, it was ready to pick up the next morning. The staff were very friendl...
BeckD, Monday, June 1, 2020 5:20:04 AM
Absolute winning team we dealt with for our sectional garage door and kitchen & bathroom accessories. Jarrod Leske was incredible with helping us choose the right products for our renovations and was always super reliable and fast to respond when we ...
Alexandra Slingsby, Monday, June 1, 2020 3:48:23 AM
Online ordering was so easy. Goods were dispatched same day and deliver before expected. Great value for money and good products. More raised veggie beds for the garden is always a good thing 😁
customer, Monday, June 1, 2020 3:12:25 AM
Good product at good price
GLEN, Sunday, May 31, 2020 9:52:57 AM
Click and collect was effortless. The order was easily made online, then sooner than expected call to say order is ready for pickup. Friendly and helpful staff member at Huntingwood then took my order to my car without question. I am very happy with ...
veronica, Sunday, May 31, 2020 9:23:49 AM
Value for money. Quick delivery from online order. Installation instructions weren't the easiest but got there in the end.
Darren , Saturday, May 30, 2020 11:02:54 AM
The staff member that looked after me was extremely polite, courteous and helpful, she was a pleasure to deal with.
Warren McLennan, Saturday, May 30, 2020 8:16:06 AM