has been added to your cart
Experience the best of outdoor living with a Stratco Verandah, Patio, Carport, Pergola or Awning. Open your home to the outside and create a patio space that can be enjoyed throughout the year. Under a Stratco Patio you are protected from the elements, expanding your possibilities for entertaining, storage or enjoying your garden.
Stratco is the only major manufacturer of verandahs, patios and carports that has a nationwide chain of home improvement stores and a highly professional network of Authorised Dealers. So you can be sure we have your outdoor lifestyle needs covered.
Talk to Stratco when making a decision about the best verandah or patio for your home. There is a location near you with stores in every major city including Sydney, Canberra, Melbourne, Adelaide, Perth, Darwin and Brisbane. Stratco have all the design and advice to make the process easy.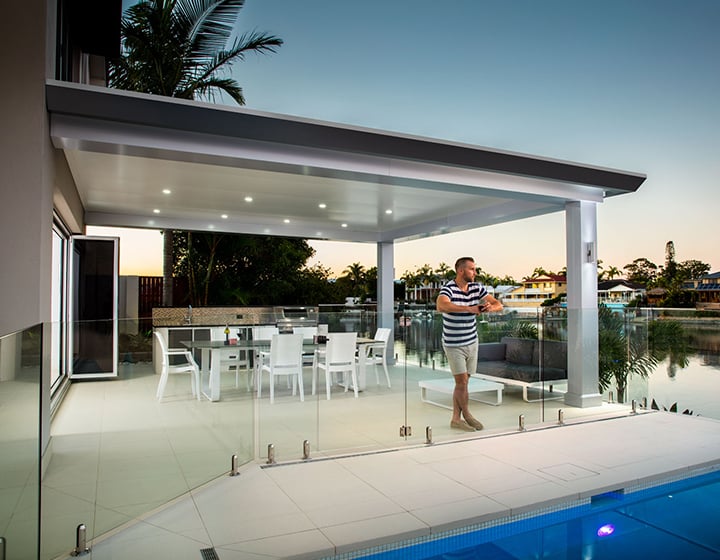 What our customers are saying about Stratco
Very helpful, polite and courteous - will definitely shop at Stratco again.
Missbexy, Tuesday, February 25, 2020 11:45:55 PM
Baz delivered our Stratco products this morning, very pleased with the service. Baz was very nice and polite. Very Happy!
Teena, Tuesday, February 25, 2020 11:20:46 PM
Easy online purchase. Pick up from store easy and smooth.
customer, Tuesday, February 25, 2020 1:28:56 AM
Excellent service with great customer assistance
customer Lance Pratt, Saturday, February 22, 2020 10:48:10 PM
Great price, great product, speedy economical delivery
Barbara, Thursday, February 20, 2020 8:09:26 AM
Received delivery today. Sahi the driver was quick and efficient and polite making sure there was no disruption to my day or damage to my property or the product. Great product. Thank you.
Michael, Wednesday, February 19, 2020 10:43:50 PM
online purchase - worked well
Miguel, Wednesday, February 19, 2020 10:02:16 AM
Wife came out of toilets saying they were cleanest an best equipped she has been in. If she says there good there can be no doubt.
Brian Ogrady, Wednesday, February 19, 2020 7:35:15 AM
Good service
David, Friday, February 14, 2020 5:14:54 AM
I have always had a pleasant experience shopping at Stratco. My last visit was to collect a screen i purchased online and it was carried out to the car for me without me having to ask. Great customer service
Julie, Thursday, February 13, 2020 3:57:47 AM