has been added to your cart
Experience the best of outdoor living with a Stratco Verandah, Patio, Carport, Pergola or Awning. Open your home to the outside and create a patio space that can be enjoyed throughout the year. Under a Stratco Patio you are protected from the elements, expanding your possibilities for entertaining, storage or enjoying your garden.
Stratco is the only major manufacturer of verandahs, patios and carports that has a nationwide chain of home improvement stores and a highly professional network of Authorised Dealers. So you can be sure we have your outdoor lifestyle needs covered.
Talk to Stratco when making a decision about the best verandah or patio for your home. There is a location near you with stores in every major city including Sydney, Canberra, Melbourne, Adelaide, Perth, Darwin and Brisbane. Stratco have all the design and advice to make the process easy.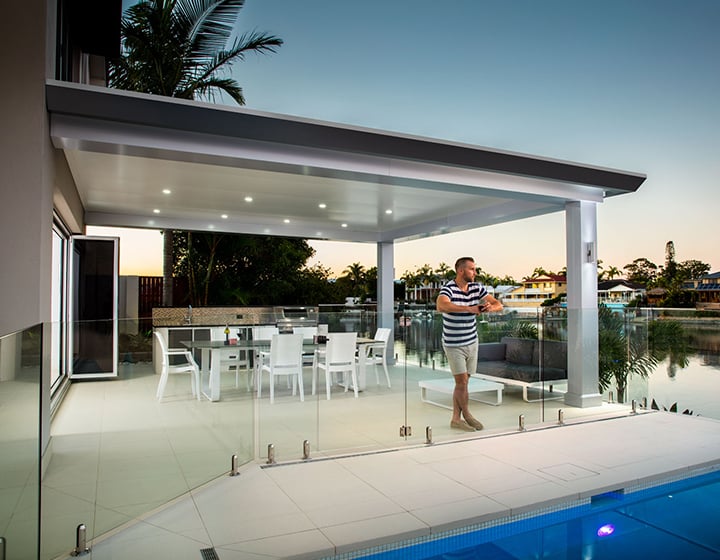 What our customers are saying about Stratco
The product I bought was easy to locate and order online. All communication was efficient, from purchase to prompt delivery. The delivery guy was friendly and enthusiastic about his job. The pine sleepers are as described and of good quality. Thank y...
Alison, Tuesday, July 16, 2019 7:35:05 AM
John from Smeaton Grange store was knowledgeable and understood our vision. He worked after hours to help with our plan and what we needed. We are very happy with the end result.
Bruce Butters, Tuesday, July 16, 2019 2:03:09 AM
Big shout out to Rebecca & Pete, The service I received was outstanding. They dug up an old invoice I required, as the shed was there when i purchased the property then put me on to local installers! Thank you
Luke Hallett, Monday, July 15, 2019 1:02:31 AM
Easy online service and fast delivery
John Gary, Sunday, July 14, 2019 8:37:09 PM
Sheka at Stratco deer park is my go to, and she is extremely friendly and very knowledgeable about stratco products. Stratco is a reliable and good quality. M & J FENCING
Becc Bartolo, Sunday, July 14, 2019 9:31:24 AM
Everything I asked for was delivered and in good time! The products are of excellent quality and went up very easily!
customer, Sunday, July 14, 2019 9:09:34 AM
Thankyou to Ian at Smeaton Grange. Great customer service and advice.
High Tech Dent Removal, Friday, July 12, 2019 9:04:21 AM
Excellent service great product
customer, Wednesday, July 10, 2019 4:24:39 AM
I wasn't home when my shed was delivered but explained where I wished it to be placed. It was positioned exactly and on time. It's nice when something is done correctly. Couldn't be happier. Greg.
Greg Twaits, Tuesday, July 9, 2019 8:50:48 PM
Very happy with my purchase of the Flint 2 door cabinet, great colour and perfect for use in my kitchen Fast delivery will be purchasing alot more in the furure
Beth Phillips , Tuesday, July 9, 2019 3:42:46 AM