has been added to your cart
Experience the best of outdoor living with a Stratco Verandah, Patio, Carport, Pergola or Awning. Open your home to the outside and create a patio space that can be enjoyed throughout the year. Under a Stratco Patio you are protected from the elements, expanding your possibilities for entertaining, storage or enjoying your garden.
Stratco is the only major manufacturer of verandahs, patios and carports that has a nationwide chain of home improvement stores and a highly professional network of Authorised Dealers. So you can be sure we have your outdoor lifestyle needs covered.
Talk to Stratco when making a decision about the best verandah or patio for your home. There is a location near you with stores in every major city including Sydney, Canberra, Melbourne, Adelaide, Perth, Darwin and Brisbane. Stratco have all the design and advice to make the process easy.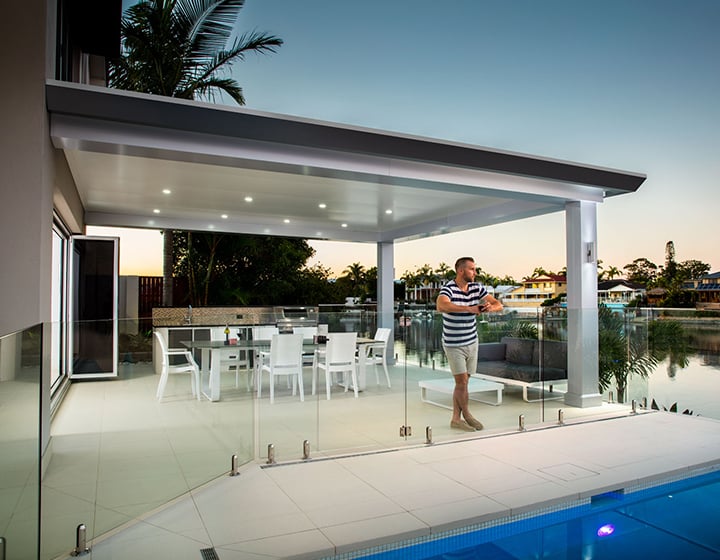 What our customers are saying about Stratco
Just dealt with Scott at Ballarat Rd, Deer Park store for my fencing requirements. He was knowledgeable, helpful and a delight to do business with. In all a very positive experience and I'd recommend Stratco for fencing, roofing, sheds to anyone. Tha...
lacey howard, Wednesday, September 18, 2019 6:55:31 AM
I have just had a Stratco Carport built at my home by one of their installers, (Traditional Home Improvements.) It is owned and run by a father and son (Chris and Justin) . They have done an excellent job and are very particular with their builds....
Grant Ottewill, Wednesday, September 18, 2019 5:46:09 AM
Very friendly and helpful
Dianna Becker , Wednesday, September 18, 2019 5:31:23 AM
Very great service had a fence delivered driver was great friendly quick clean 10/10 for the driver but 8/10 for warehouse as you forgot my cement and will be delivered 3 days later will be back shopping again for sure also delivery fee was a bit exp...
customer Jayde , Wednesday, September 18, 2019 4:00:33 AM
Easy ordering over the phone, delivered by Darren who was easy going and placed it right where I wanted it. Would recommend.
Elisa, Tuesday, September 17, 2019 11:44:55 PM
Very easy to order online and delivery was very fast. Thanks
customer, Tuesday, September 17, 2019 11:39:22 AM
Great service thank you
customer, Tuesday, September 17, 2019 6:26:37 AM
Dion was an excellent driver, delivered on time and answered all my questions. Very happy with the service
Tarun, Sunday, September 15, 2019 8:08:55 PM
Great service and prices
Vincent Casey, Saturday, September 14, 2019 12:09:50 AM
Dion was very professional and polite. He made my job alot easier by using his hiab to position my product as close as he could. Happy with his service and communication.
Jeff Turner, Friday, September 13, 2019 10:25:07 PM