has been added to your cart
Experience the best of outdoor living with a Stratco Verandah, Patio, Carport, Pergola or Awning. Open your home to the outside and create a patio space that can be enjoyed throughout the year. Under a Stratco Patio you are protected from the elements, expanding your possibilities for entertaining, storage or enjoying your garden.
Stratco is the only major manufacturer of verandahs, patios and carports that has a nationwide chain of home improvement stores and a highly professional network of Authorised Dealers. So you can be sure we have your outdoor lifestyle needs covered.
Talk to Stratco when making a decision about the best verandah or patio for your home. There is a location near you with stores in every major city including Sydney, Canberra, Melbourne, Adelaide, Perth, Darwin and Brisbane. Stratco have all the design and advice to make the process easy.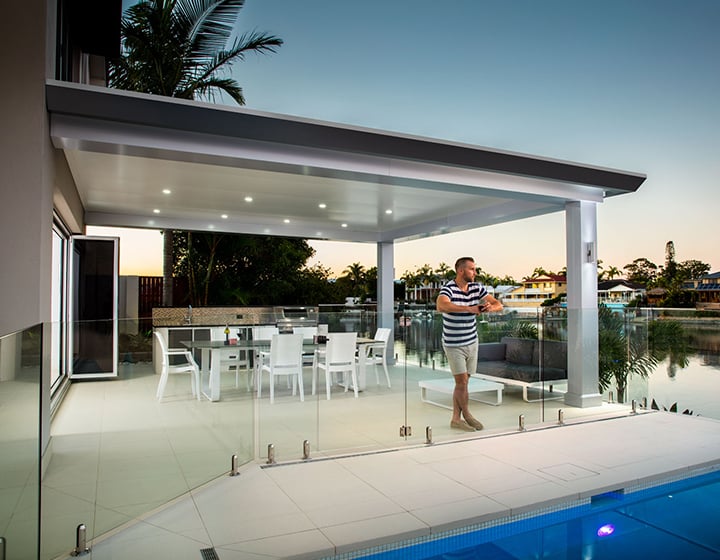 What our customers are saying about Stratco
Was in a hurry to find some replacement panels for my progola Ian at the Smeaton Grange store was super helpful. Thanks for the easy process mate
Tomislav Petković, Wednesday, May 22, 2019 9:09:26 AM
I'm John a builder and visited your Stratco Viginia Qld store recently looking to buy screening panels. An assistant approached me asking if she could be of assistance. After I explained to her what I was looking for, I was very much impressed with ...
John , Wednesday, May 22, 2019 12:16:09 AM
Callum just delivered our doors 22/5/19. Very friendly and helpful. Always willing to help move doors into place for us. Tahnk you Callum for always going above and beyond.
Door Doctors Accounts, Tuesday, May 21, 2019 11:25:33 PM
Steve just delivered my Stratco Stubbie shed. Placed it on my trailer so we could move it into place. Very helpful.....well done Steve !
Anthony McCorry, Tuesday, May 21, 2019 4:45:24 AM
Best service, doubt anyone could better it.
Mel, Monday, May 20, 2019 8:23:15 PM
My wife and i entered the Smeaton Grange branch and began browsing the Outback awning displays and were greeted by Kiran. We explained what we were after and she was on the same page straight away with what we were after and trying to achieve. After ...
Denley Fluie Richards, Sunday, May 19, 2019 1:29:51 PM
Great service and very quick
customer, Sunday, May 19, 2019 5:09:11 AM
Excellent service , notifications sent for every step . Very quick arrival time ! Happy customer 😁thank you stratco
karen hughes, Saturday, May 18, 2019 8:50:27 PM
Callum just delivered carport . Excellent service - friendly and professional. Mat at M'dore also provided exceptional service.
Paul & Cheryl Dwyer, Friday, May 17, 2019 8:44:26 AM
Callum the delivery driver was polite and helpful, placed the delivery exactly where I wanted it. How easy. Thank you for job well done.
Toni Mount, Friday, May 17, 2019 3:09:49 AM