has been added to your cart
Experience the best of outdoor living with a Stratco Verandah, Patio, Carport, Pergola or Awning. Open your home to the outside and create a patio space that can be enjoyed throughout the year. Under a Stratco Patio you are protected from the elements, expanding your possibilities for entertaining, storage or enjoying your garden.
Stratco is the only major manufacturer of verandahs, patios and carports that has a nationwide chain of home improvement stores and a highly professional network of Authorised Dealers. So you can be sure we have your outdoor lifestyle needs covered.
Talk to Stratco when making a decision about the best verandah or patio for your home. There is a location near you with stores in every major city including Sydney, Canberra, Melbourne, Adelaide, Perth, Darwin and Brisbane. Stratco have all the design and advice to make the process easy.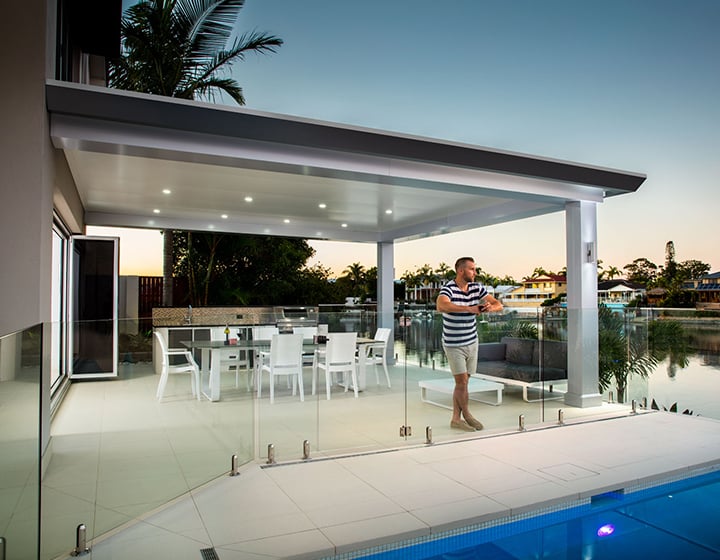 What our customers are saying about Stratco
I did click and collect. The email updates were very welcomed and the customer service in person was great.
ADELINE GUILLEMER ESMERO, Thursday, August 13, 2020 6:59:53 AM
I received a delivery today from DION. Could not rate his service and commitment more highly. Extremely impressed. Well done Dion. An asset to any company. Thankyou Veronica Lettuce B Frank
Veronica Katter, Wednesday, August 12, 2020 4:29:35 AM
Online click and collect process was really easy and 'Nick' at the Canning Vale store was really great, very impressed with the customer service he provided.
customer, Wednesday, August 12, 2020 1:56:58 AM
Rocked up to the store to clarify about Ezi Slat, Aiden from Ferntree Gully branch, helped me through the process. Start to finish. Clear my doubts on the post and all those slats. Soon to receive the Ezi slat
VC, Wednesday, August 12, 2020 1:29:12 AM
Went out of their way to help with a delivery when we were placed into stage 4 lockdown. Delivery was very smooth advise when they would be there and arrived on time. Thank you
Laurie, Tuesday, August 11, 2020 6:35:33 AM
Stratco, in my opinion, provides a quick and reliable service. My contact with the staff has always been positive.
Deloraine Anderson, Tuesday, August 11, 2020 5:11:10 AM
Click and collect online was easy and goods were ready in 3 hours. I needed to exchange one item for another size (my fault) and sales person @ Gawler was very obliging and talked through my needs. Problem solved.
Anne Schilling, Monday, August 10, 2020 2:36:12 AM
Great value service and item many thanks friendly staff to help
JustAnswer Customer, Monday, August 10, 2020 1:19:46 AM
Great service
Deb, Monday, August 10, 2020 12:02:31 AM
Bought 2 tool grippers online and they arrived well packaged and quicker than they said even. Great service and good quality products at a great price. Very happy customer.
Diana W., Sunday, August 9, 2020 1:33:40 AM