has been added to your cart
Experience the best of outdoor living with a Stratco Verandah, Patio, Carport, Pergola or Awning. Open your home to the outside and create a patio space that can be enjoyed throughout the year. Under a Stratco Patio you are protected from the elements, expanding your possibilities for entertaining, storage or enjoying your garden.
Stratco is the only major manufacturer of verandahs, patios and carports that has a nationwide chain of home improvement stores and a highly professional network of Authorised Dealers. So you can be sure we have your outdoor lifestyle needs covered.
Talk to Stratco when making a decision about the best verandah or patio for your home. There is a location near you with stores in every major city including Sydney, Canberra, Melbourne, Adelaide, Perth, Darwin and Brisbane. Stratco have all the design and advice to make the process easy.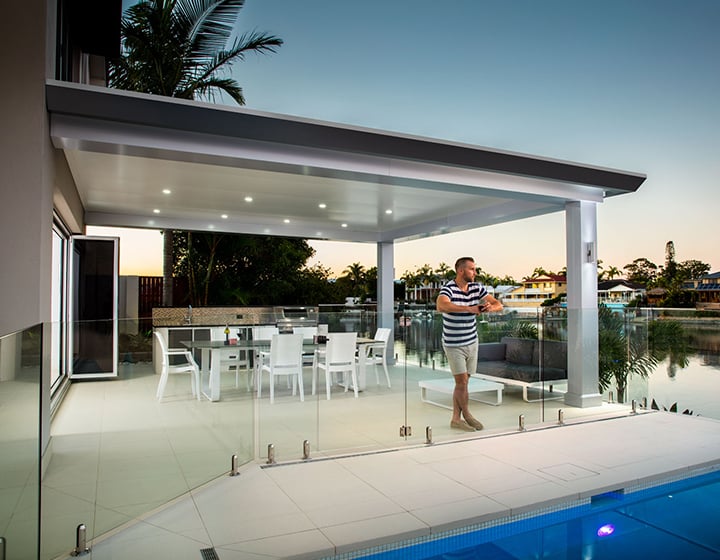 What our customers are saying about Stratco
Ease of ordering. Prompt delivery, and friendly and accommodating delivery staff
Tracey, Friday, July 10, 2020 7:16:13 AM
Great Prices and service, Click and collect works great.
Sunstruct, Friday, July 10, 2020 4:25:14 AM
Friendly staff that don't leave you wondering the aisles if you look like you can't find an item.Good range of products
customer, Friday, July 10, 2020 1:48:21 AM
Excellent service , very prompt delivery .
Mario Stivala, Thursday, July 9, 2020 11:45:57 AM
Very helpful and friendly definitely go back
customer, Thursday, July 9, 2020 9:47:45 AM
I sought a patio and Staff were easily able to help in this regard... A big Shout Out to their delivery man Simon Lightfoot... Simon helped me get the product up my steep driveway after unloading from his truck. My builder had gone Missing so A Huge ...
Paul, Thursday, July 9, 2020 8:18:37 AM
First class customer service. Products value for money. Delivery costs cheaper than most.
Joseph Morgan, Thursday, July 9, 2020 4:50:55 AM
Very quick delivery. Replaced dented panel on cabinet with replacement cabinet immediately.
Alan Petschack, Wednesday, July 8, 2020 7:07:59 AM
I bought 2 patio heaters via click and collect. Once I got them home, I realized I only needed the one. Refund process for the 2nd one when I returned it was super easy. Great company to deal with.
Kristy. , Wednesday, July 8, 2020 3:24:40 AM
We had a great customer service experience with Noreen Ishaq from Stratco Punchbowl, as we had to cancel our order and re order a new shed that suit our need. Noreen helped us and gave us advice through all the process with patience until finally we ...
Hendra G, Sunday, July 5, 2020 8:46:39 AM